About CSW
About CSW
Cloud Street Winch was born out of a passion for flying and a love for building fun, functional products.  We offer 3 standard winch products to suit nearly everyones needs and also offer custom design services utilizing the most advanced CAD software and expertise available in the towing arena.  The CSW products are capable of towing tandem hang gliders, paragliders, speed wings, wake/skate boarders, and some ultralight aircraft.  This winch can be used to achieve tows as high as 4000′ AGL with both paragliders and hang gliders.  Think of it as a toy for grown ups… If you are new to this and want to see what the buzz is all about, skip ahead to the videos section and check it out.  It'll blow your mind.
Hitch mountable rigs for both payout and stationary towing
All of our units are offered with a 2″ hitch mount option for convenience of changing vehicles and sharing among pilots.  European versions are available upon request.
8+ Years
The CSW has been in use worldwide for over 8 years now.  We have units being used for all kinds of commercial applications; all the way from tandem boat towing operations, platform launch hang glider operations, SIV's, and even ultralight aircraft towing. We have built several custom units for a variety of customers in the aerospace arena as well. Our goal is to continue to be the number one source for the worlds most robust, versatile, and dependable tow equipment over the decades.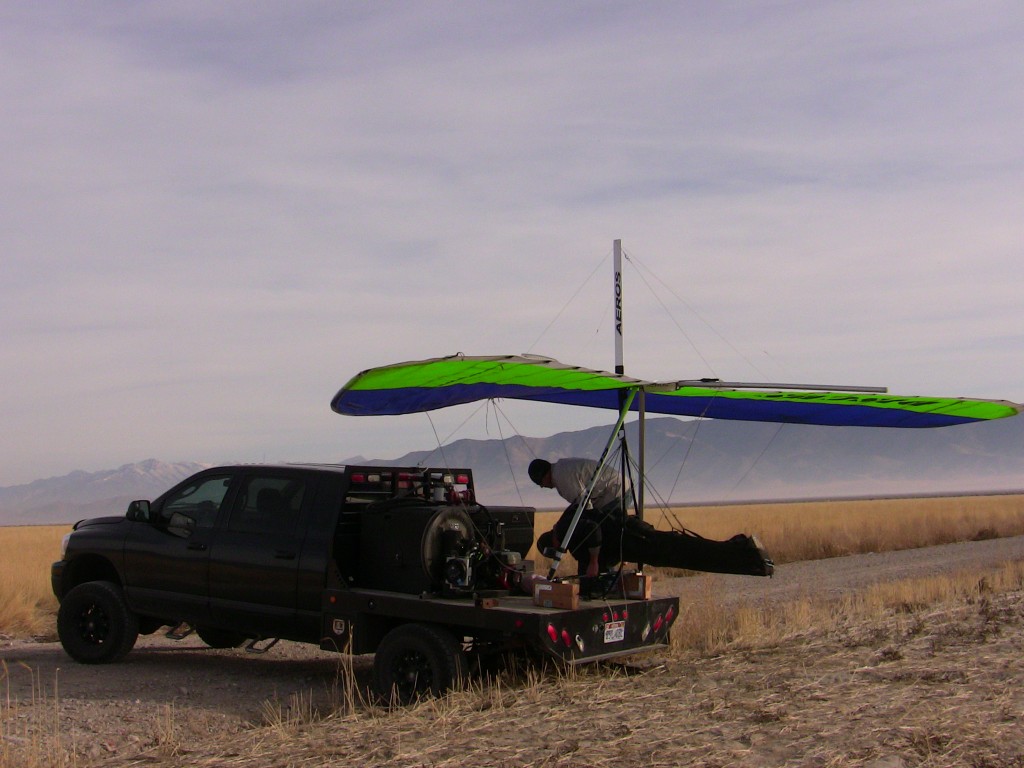 Standard
Our winches come with everything needed to take them out and go towing.  We don't believe in breaking down the prices without towline, drogues etc to make it look cheaper.  All of our rigs come equipped with line and drogue.  Basically ready to tow.  We also offer full training and USHPA certification on site or at the customers location.  If you've got your own towline already, talk to us and we can discount the price without line if needed.
Custom Red Bull Winch
We were flattered to be chosen to manufacture the ultimate winch for Red Bull North America. It was a tall order: tow paragliders, hang gliders, tandems, wake boarders and skiers. We did it. In Spring 2010, we delivered the ultimate winch to the Mid West Business Unit of Red Bull North America. The winch lives in Chicago and enjoys a ride on Red Bull's MTX. Check out the video and pics.
There is simply no easier and friendlier way to maximize your paragliding and hang gliding time. If you haven't towed before, it is a dream. If you already tow then you must have a Cloud Street. No other system rewinds faster or pays out smoother.