Archive for the 'Blog' Category
Wednesday, January 18th, 2017
Some video from a while back of our first time with the electronically operated Hydraulic payin / payout Superwinch. So nice to not have to get in and out of the vehicle while towing! The new superwinch has proven to be a reliable workhorse for many of our customers using it for commercial ops and tandem towing. We couldn't be happier.
Wednesday, December 9th, 2015
Wednesday, December 9th, 2015
The CSW Boost is a result of constant innovation and refinement. The Boost payout winch is designed for those who charge and need equipment that won't fail while out on the lake or tow road for those epic all day sessions.  Whether you are an aspiring acro pilot looking for a reliable way to train, or a XC crusher looking for the next big flight, this winch has you covered.  The Boost is built on 8 years of extensive experience towing paragliders and hang gliders.  This winch uses the proven sprag technology all of our winches have been built around in the past except for one exception.  It is stronger.  We have successfully increased allowable towline tensions by 20% in addition to making the sprag clutch more serviceable.  This equates to a more robust winch overall and less down time in the case of a problem. We have reduced the overall weight of our original winch while taking all the good parts with it.  The CSW Boost is a hydraulic payout winch that boasts the fastest rewind time available to date.  As always, it is equipped to fit on a Class 3 2″ Hitch for easy transferability.  And the best part? We have been able to reduce the overall cost and pass it on to our customers!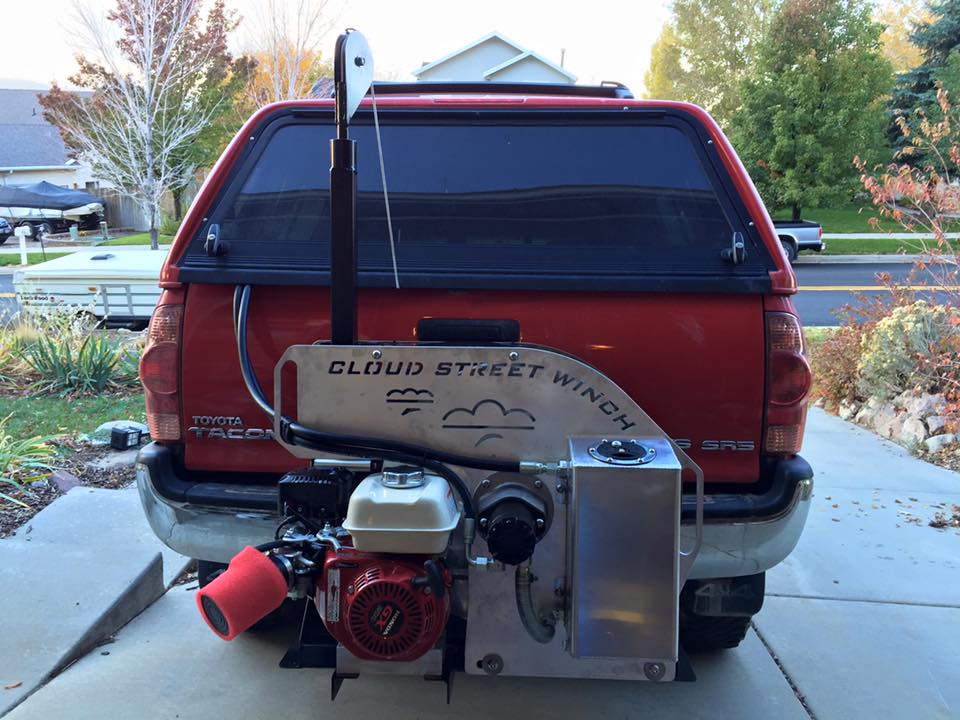 Tuesday, July 21st, 2015
In an effort to provide the simplest, most user friendly, and reliable equipment here at CSW, we have spent numerous hours behind the computer improving on our existing products.  The end result is nothing short of awesome.  Introducing the new CSW Superwinch.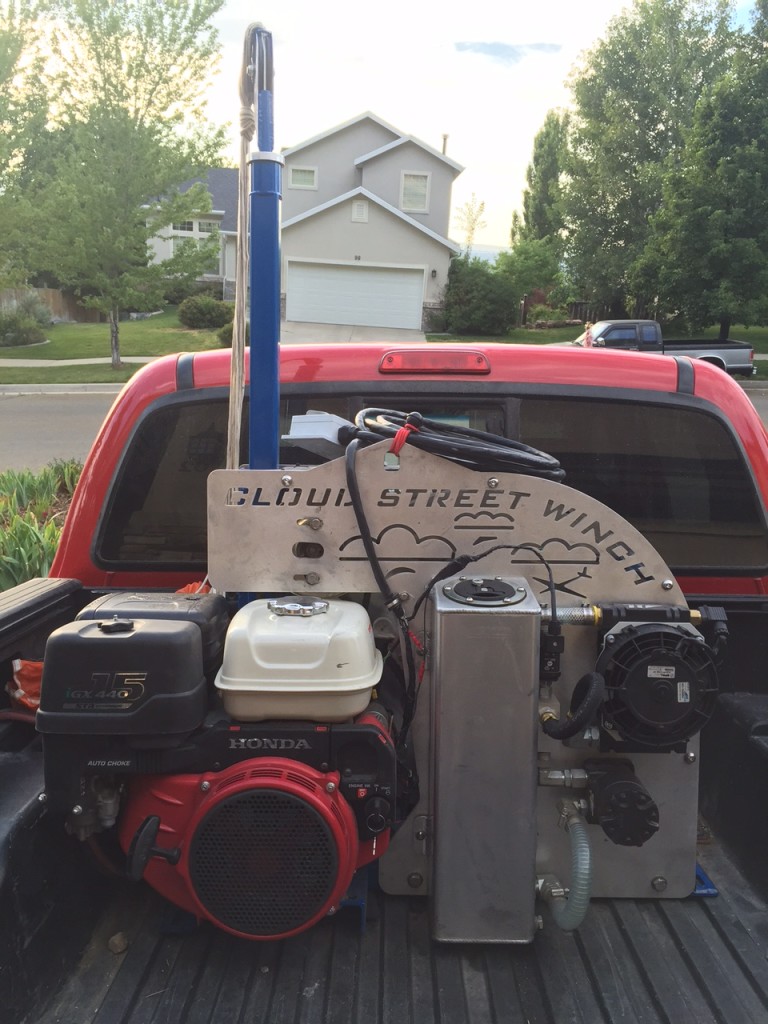 This machine replaces our top of the line do it all winch that was based on the Red Bull Winch sessions project and is available now.  This winch was built on 8 years of experience designing commercial duty towing equipment. We have used the already proven technology of sprag drives and hydraulics and improved on several key aspects. Of notable improvements are a much stronger one way clutch for the hydraulics, increased hydraulic fluid capacity and reservoir with internal baffles to reduce aeration, and a sleek enclosure for improvement on user safety and not to mention just plain cool looking!  This winch is capable of payout towing and stationary towing with a variety of power options available.  In addition, this winch can be upgraded to completely electronic control so no need for hydraulic hoses to the cab or boat anymore! On the electronic version,the maximum payout pressure can now be "soft set" via bluetooth enabled valve technology for an added safety bounus. The superwinch is capable of towing paragliders, hang gliders, and small ultralight gliders.
As always, this winch is designed to fit on a 2″ class III trailer hitch and comes complete WITH 5500′ of custom woven spectra and drogue.  Every winch we sell comes with full training for one owner and USHPA tow tech certification provided the customer can make it out to our location.  Off site training and clinic offerings can be arranged as well for a reasonable price. Our goal is to be able to provide the whole package to people to enhance everyones experience using a Cloud Street Winch.
Check it out: (Superwinch II abvoe shown with tacoma bed adapter and a limited edition Honda igx440)
Below is a shot of the control panel for the electronic control option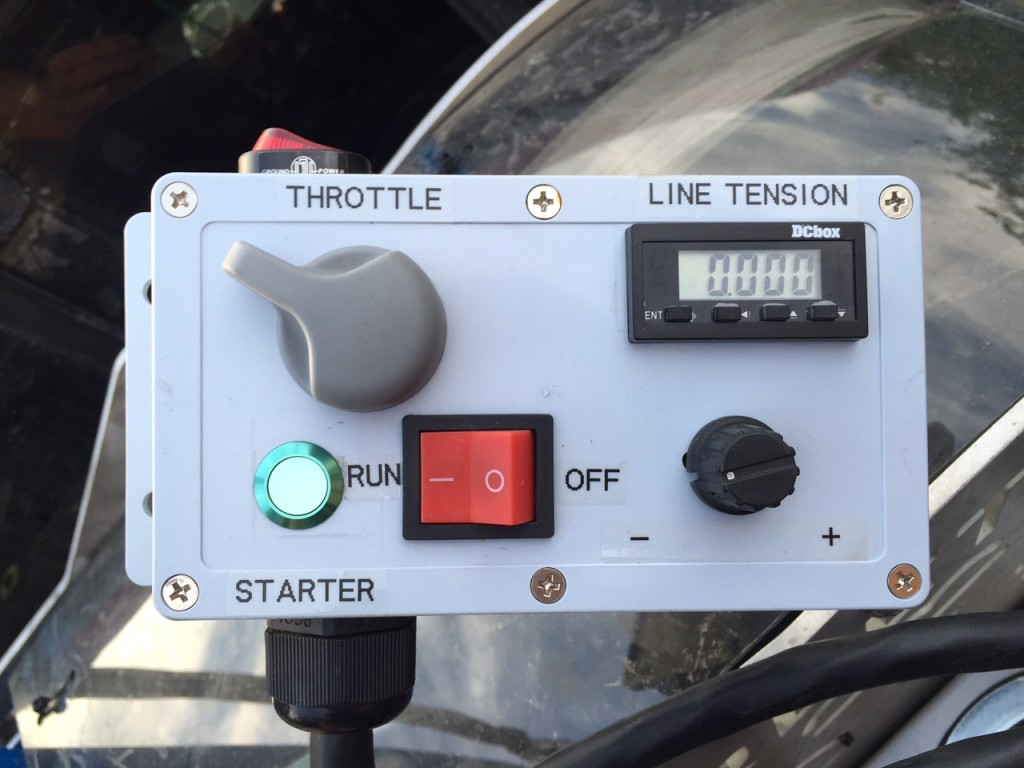 Wednesday, July 4th, 2012
Introducing the CSW II.  This fully customizable paraglider and hang glider tow winch was developed based on feedback from instructors and clubs around the world.  The need was clear: a stationary based tow winch was needed for those that don't have the expansive desert/open roads that hydraulic tow winches (read:3500′-4000′ AGL payout tows) are best suited for.  Instead, our customers and friends around the globe had a strong interest in a winch that was usable in larger fields for stationary based training and towing aloft but were also interested in the option of doing payout towing should the situation arise where they might be able to do this type of towing.  Based on our years of experience of both stationary and payout towing, we went back to the drawing board to build something completely new and we have developed an incredible winch that can address just about everybody's needs in these regards.
The CSW II can be ordered with a variety of power levels to suit every customers requirements from stationary solo towing to tandem towing.  Furthermore, a friction based payout system can be added now or later depending on the customers needs at the time.  Thats right, a customizable tow rig?!  Thats another first for the industry.  This friction payout system is now capable of handling tows to 3000′ as well to boot…including tandems!  The CSW II also comes stock with a specially designed line tension monitor that will work in both stationary and payout modes.  As always, the upmost forethought has been put into this product just as our very successful line up of hydraulic based rigs and we are positive we have a winner.  Although we will never get rid of hydraulic based units for our bigger winches for super high tows, we very are happy to add the CSW II to our line up of tow winch offerings and feel it compliments the whole line very well.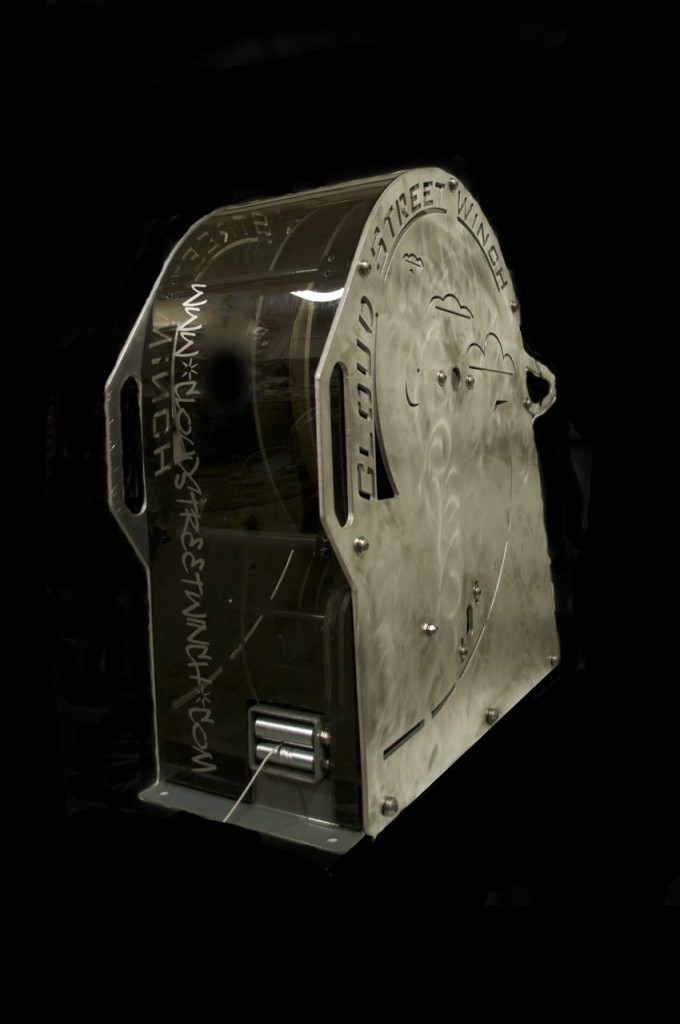 Saturday, May 21st, 2011
Its been a long time in the making but it is finally finished, tested, and proven to be a fun little project.  This winch was designed for a customer at www.letsgoparagliding.com who requested a tandem capable stationary tow winch with 8000′ of tow line for his 4000′ field.  Among other requests were a a line guillotine, line tension monitor and a turn around pulley.  We are proud to say mission accomplished!  Yeah Buddy.
Friday, January 14th, 2011
Red Bull Winch Sessions has final hit the streets!  A while back Red Bull contacted us to build them a super winch capable of towing just about anything imaginable from flying stuff to wakeboarders and skiers.  We designed, manufactured, and delivered it to them last winter.  They have been hitting all sorts of random locations from flooded areas to runways to cranberry fields over the past year. Armed with paragliders, wakeboards, and snowboards and this machine, they have been killing it. Its amazing to see what some creative folks can come up with given the right tools and some incredible athletes.  Props to goes out to the people involved in putting this one together. Yeah Buddy!!!
Wednesday, November 10th, 2010
So it turns out cats and dogs can play together pretty easily with a few winches around in the middle of nowhere…The tow weekend in Moab, UT planned by C. Santacroce was a full on success! 15 or so paraglider pilots showed as well as one hang glider pilot and a bunch of base jumpers…and a good time had by all.   The weather was absolutely beautiful and allowed us to tow from the early hours of the morning till sunset which is somewhat unheard of in southern Utah.  When all was said and done we had done over 30 payout tows with a handful of step tows thrown in by paying out in one direction on the road and then using the stationary side of the winch momentarily to take up the slack and boost the pilot up at the end of the road before turning around and heading back the opposite direction on payout again.  I'd be surprised if we had a tow under 3500′ AGL.  Needless to say, the views were pretty amazing.  Hopefully we can make this PG and HG gathering together a trend eh?  The following photos are courtesy of our buddy Kristjan Morgan.  Thanks Kristjan!