Testimonials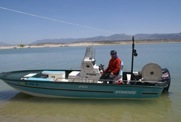 "40 odd tows on the new winch (21 yesterday), didn't put a drop of oil on the chain, didn't plumb the fan…
Get this: the drogue NEVER ended up in the water. The rewinds were done INSTANTLY enabling me to coach in silence.
Oh and way less exhaust. I didn't smell it once and having the rewind
motor running for such a short period of time makes a HUGE difference.
Had three people up at one time yesterday.
I f&%$n love that technology.
Thanks Justin. Seriously, thanks a bunch."
Chris Santacroce of Superfly Paragliding….and test guy.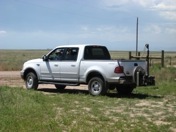 "We're loving the winch! Thanks for all of the hard work and quality. We've had nothing go wrong so far and it seems to be breaking in nicely. We'll be out towing in the flats all winter so I'll make sure we get some pics sent over to you".
Chris and Sarah Galli ( www.XCSkies.com )
"Thanks man, that was a killer morning. It has been a long time since i have towed but I have done one hell of a lot of towing in my time and I got to say your rig is very smooth. I am used to feeling the line pay out with a bit of constant jerking but your winch ran without even a tug. On the last tow there were some good thermals and even then the ride remained smooth. All in all I got to say you have done a real good job and thanks for dragging me into the air again."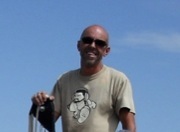 Rob Whittall ( www.flyozone.com )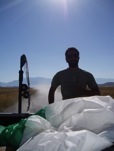 Hi Cloud Street!
Tow up, Throw down! (or Speck out!)
Thanks for showing us a great time in SLC. We are estatic to be the new, proud owners of such a fine machine. The winch is so easy to use, so compact, and offers up some altitude! Our minds are over-flowing with potential new tow venues and applications.Jackson Hole Crew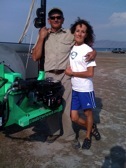 Our good friend Ray Elliott at Blue Water Resort in Bear Lake, Utah…Ray is an air hog who also has a whole family of flyers. Boy did his kids luck out…dad has a winch now and it happens to be in a fast little bass boat… Ray has always been incredibly hospitable to groups of paragliders for SIV clinics and we are pleased to have him as one of our friends as well as a customer.
www.BlueWaterresort.net